SOLUTIONS INSIDE WASHINGTON STATE CORRECTIONS
.
UPDATE Fall 2015.... We had another good visit to Clallam Bay Corrections to speak with DOC and inmates. New reform in policies and procedures has drastically lowered the violence at Clallam Bay by 50% since our last visit a year ago. Return to prison (recidivism rate) has lowered by up to 30% in all Washington State prisons since 2011.

Offenders freedoms are taken to protect the community, rehabilitate the offender, and as a form of punishment. There is little down time. Time is used for programming, education and work. One hour for rec, phone and free time a day. Inmates are expected to work hard for their futures so they can take care of their families and do not reoffend.

There is much work to be done with the 30-50% mentally ill incarcerated, drug rehab, jobs and education. ( work is being done to establish PEL Grants inside so inmates can get or continue their college/university education).

The Washington State Department of Corrections has earned a national reputation for its efforts to make both its operations and facilities more sustainable. By being innovative and forming unique partnerships we have reduced our impact on the environment, made our operations more efficient and assisted with wildlife restoration.

The Sustainability in Prisons Project is a partnership of the Washington State Department of Corrections and The Evergreen State College. Our mission is to bring science and nature into prisons. We conduct ecological research and conserve biodiversity by forging collaborations with scientists, offenders, prison staff, students and community partners. Equally important, we help reduce the environmental, economic and human costs of prisons by inspiring and informing sustainable practices.

Sustainability facts and projects at Washington State Corrections.
Thursday May 28th 2015, 8:30AM WASHINGTON STATE SUPREME COURT SYMPOSIUM WA Supreme Court Symposium on "Reentry: Do We Really Care About People Succeeding After Prison?"
___________________________________________________________

The NEW Youth Gang Outreach
Crossroads Tri-Cities Pasco

What is Crossroads? Crossroads is an outreach program that reaches the unreachable gang and at-risk youth. Providing case managing, CBT Training (Cognitive Behavioral Training), Family Training, Gang Training, resources, support groups, and street outreach. A team of 10 people from volunteers and staff come together to formulate Crossroads. So far we have been really successful in helping our community youth and helping them make better choices. Our mission is simple and is as follows: "Crossroads exists to reach the rejected and misunderstood youth that are involved with or affiliated with gangs within our communities. Teaching them to be productive leaders, educate them to be wise, and mentoring them to be accepted and loved. Crossroads shall work together with community agencies, faith-based organizations, and schools for the betterment of our youth. Lastly, Crossroads shall install hope and faith in youths lives that will mend all this together." Read the small articles down below and be encouraged that our future of our youth and community will look a lot brighter. Serving Our Community,
Crossroads Family

.

App allows students to anonymously report bullying
Washington State Department of Corrections Website
David Kennedy "Don't Shoot" interrupting violence with a message.
Read Walla Walla's community approach to stop gang violence here.
Walla Walla INK OUT Program Offers Tattoo Removal To Better Lives and the Community. Watch here
Pioneer Elem. School & Qunicy Fire Dept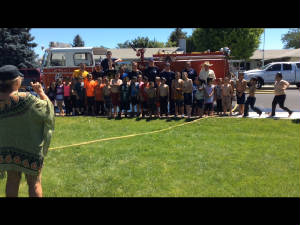 .

To inspire and enable all young people, especially those from challenging circumstances, to realize their full potential as productive, caring, responsible citizens.
.
Kaleidoscope Konnections Teaches Youth
Voices Change Lives. Yakima, Washington
School Programs and Assemblies
The Perfect Blend between Education and Entertainment;
All Programs meet the Washington State K-12 ARTS Learning Standards